Kingston University scholars created the documentary, "OXI: An Act of Resistance", that shows how ancient Greek tragedy can help us to better understand the plight of austerity-hit Greece. The new documentary was screened at the London Film Festival on Thursday.
"I was affected quite strongly by things I'd seen in Greece during the early phases of austerity," said director and film studies professor Ken McMullen who had been affected by the 2012 public suicide of retired chemist Dimitris Chistoulas. Mr. McMullen had also attended a demonstration in which anarchists threw Molotov cocktails at police, setting alight a TV truck. "When the crisis really hit Greece, people I spoke to kept unconsciously coming up with lines almost identical to those in the plays," says Mr. McMullen, who was inspired by their commentary to create his documentary that takes a philosophical approach to the economic crisis.
>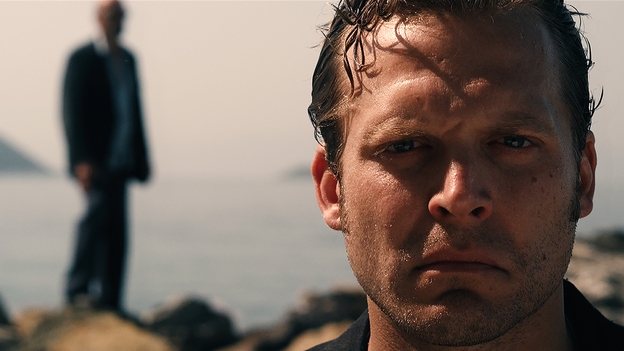 Both Greek philosophers and politicians such as resistance fighter Manolis Glezos have said that "Loans turn people into slaves" making antiquity just as poignant in the crisis as ever before. The movie is interspersed with quotations from Thucydides, Aristophanes, Sophocles and others to show the important lessons that classics have to teach us today.
The "OXI" in the title, is the Greek word for "No" and resistance. The documentary seeks acs of resistance such as doctors running pop-up hospitals for charity even though they had been explicitly told by the Ministry of Health that they aren't allowed to give out unauthorized drugs.
Mr. McMullen said that the documentary has also resonated elsewhere and not just in Greece. He said that it got a very strong response in Russia who that that the conflict was about Vladimir Putin and the punk rock protest group Pussy Riot.