Greek Orthodox Metropolitan Ambrosios of Kalavryta and Aigialeia – eighth in order of hierarchy and influence in the Church's synod – has caused anger after a public blog post that lashed out at the homosexual community and atheists. He encouraged readers of the post to "spit" and "blacken" gays and atheists with violence, stating they are not human.
Politicians and other public figures have condemned his vitriolic blog post (in Greek) following legislation to extend domestic partnership status to same-sex couples that would grant them similar rights to those who are married.
A cartoonist at a Greek newspaper depicted the bishop blessing someone with a Golden Dawn (ultra-nationalist) tattoo for beating and spitting on those who support civil unions.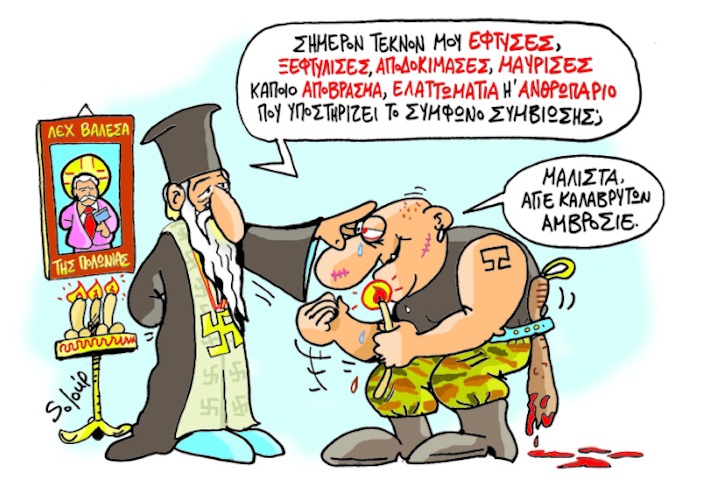 Another Greek newspaper showed him wearing a pendant with the image of Adolph Hitler and quoting words from blog saying "scum of society, the misery of homosexuality! Atheists… spit on them!"